INNOVATION.
Making future through innovation.


- Design
- Development of optimized 3D-data
- New tool concepts
- Prototypes adapted to the requirements
- Series without correction loops possible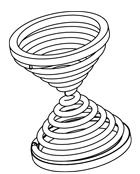 IDEAS.
We take time for new ideas.

You are curious, or you have your own idea and need assistance in the implementation?
Get in touch!